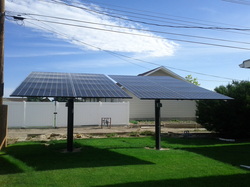 Click on the image at left to read an article about the latest install. This family in Gering is very happy with their system that is making their home a net zero home. They currently have a credit with the power company and will plan to use that credit in the winter months.


---
---
The images below, starting from the bottom up show the steps of installing this 5 KW PV Solar system.
---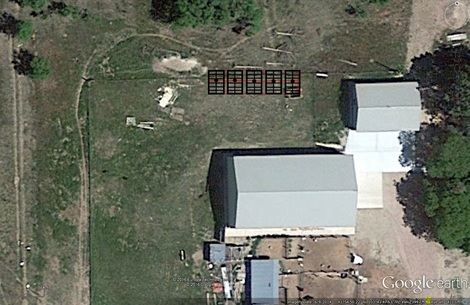 The Following pictures are from a 17 KW sized system north of Scottsbluff, NE.

This system consists of 5 poles with Top of Pole mounted racks that are adjustable for the seasons. Each pole mounted rack holds 12-310 watt solar panels for a total of 60 panels.

Each panel has the Enphase S280-280 watt micro inverters. This 17 KW sized system will produce on average 2800 KWH per month.
---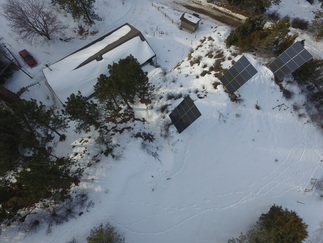 This system was installed in the Wildcat Hills, south of Gering Ne.

The system has 30-300 watt panels and 30-280 watt micro inverters for a total of 8.5 KW.

​The system will produce 1400 or more KWH per month.
---